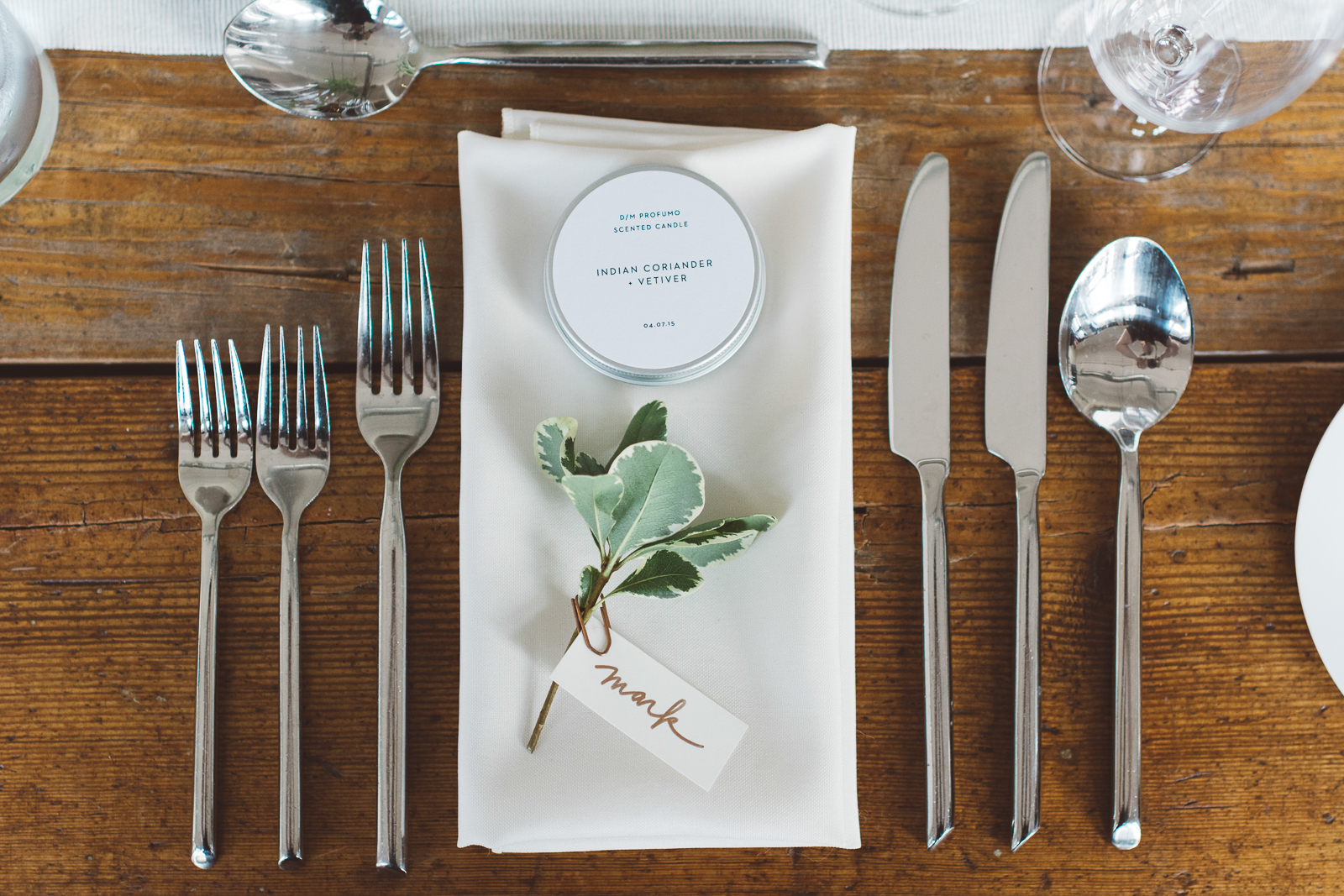 Wedding at The Burroughes
Event design and coordination for a Toronto wedding.
Floral + plant design by Timberlost & Humblebound.
Styling direction executed by Jason Charles Hatton (P1M).
Photography by Lauren Kolyn.
Tropical plants were used throughout the space to give a fresh and modern feel. Plant design by Timberlost & Humblebound.
A custom plant mural acts as a beautiful photo booth backdrop for guests. Designed and installed by Wild Altar, a collaboration between Madison Van Rijn and Timberlost.
A clean and modern palette that incorporated elements of glass, copper and layered white textures, punctuated with fresh greens.
Natural textures such as cotton and pale wood come together with the shine and sparkle of glass and steel.
Photo by Lauren Wilson (Timberlost & Humblebound)
Table details, including menu and table number cards in custom designed maple holders by woodworker Giorgio Antonacci.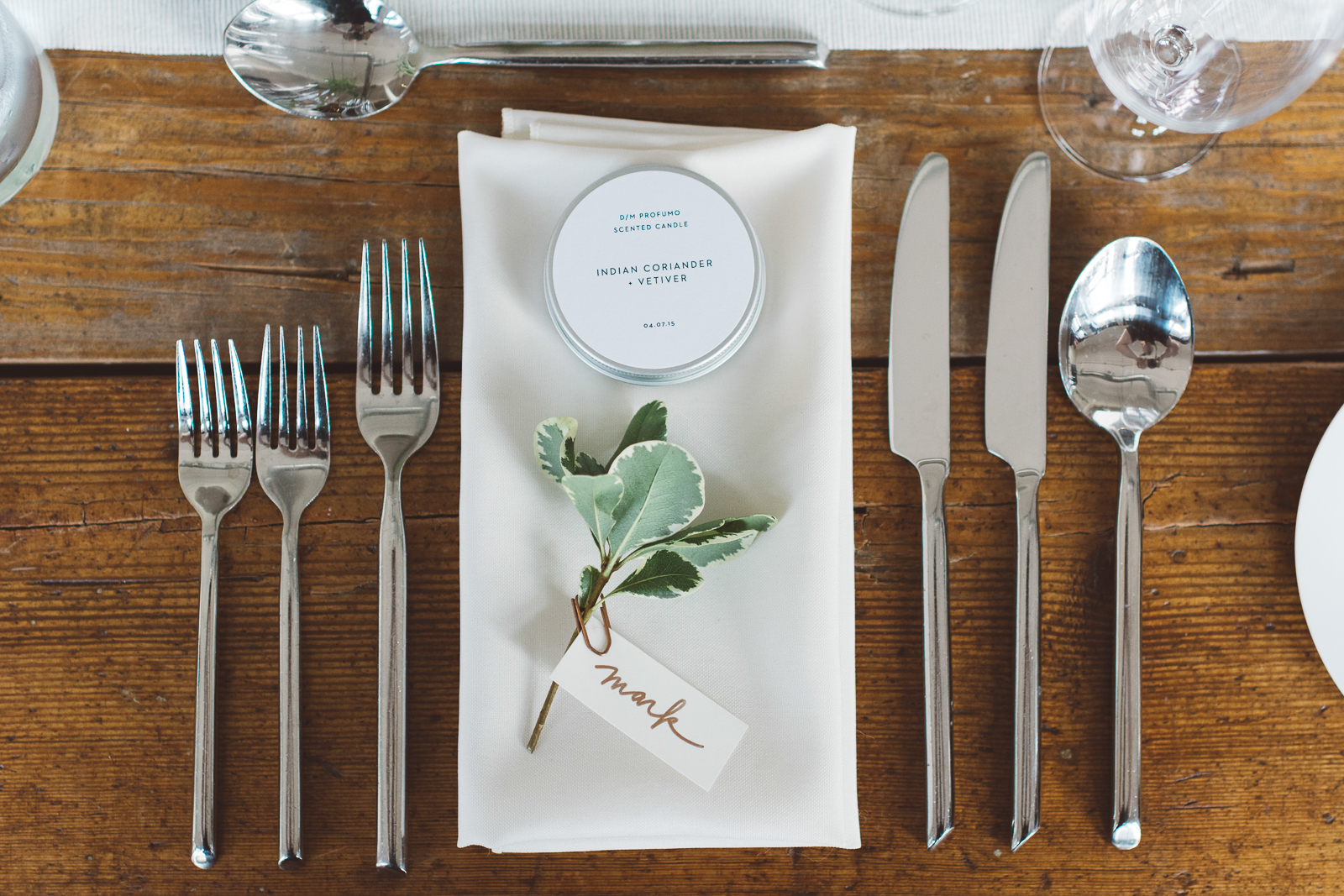 Each guest was given an handmade candle created especially for the event. Scents were chosen to reflect the bride's Italian and the groom's Indian heritages. A sprig of fresh greenery was placed at each setting, marked by a handwritten tag secured by vintage copper paperclips.
An oversized black and white photo montage was created to incorporate the Indian and Italian hand gesture photos in to the space, as introduced in the wedding invitations.
An oversized fresh wreath was commissioned and placed over the guest book/gift table.
Detail of the seating chart/map, designed with the same modern and playful feel as the rest of the stationary and other paper goods throughout the space.
An interactive guestbook was designed to allow the guests to leave personalized messages and mementos to the bride and groom.
A spread from the guestbook.
An example of the interactive instructions/suggestions left to guests.
SOUVENIR Pop Up Shops | Beach House
Spring 2015 pop up shop concepts and branding to create a modern Beach House vibe.